4 - Indonesia Timeline
**Photos by The Nostomaniac
***Short history of Indonesia, anyone? Go here.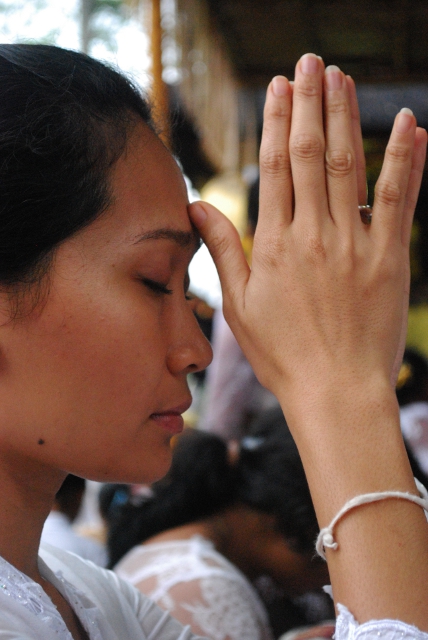 1670-1900 - Dutch colonists bring the whole of Indonesia under one government as the Dutch East Indies.
1928 - A youth conference pledges to work for "one nation, one language, one people" for Indonesia.
1942 - Japan invades Dutch East Indies.
1945 - The Japanese help independence leader Sukarno return from internal exile and declare independence.
1949 - The Dutch recognise Indonesian independence after four years of guerrilla warfare.
1950s - Maluku (Moluccas) declares independence from Indonesia and fights an unsuccessful separatist war
1962 - Western New Guinea, or West Papua, held by the Netherlands, is placed under UN administration and subsequently occupied by Indonesian forces. Opposition to Indonesian rule erupts.
SUHARTO COMES TO POWER
1965 - Failed coup: In the aftermath, hundreds of thousands of suspected Communists are killed in a purge of leftists which descends into vigilantism.
1966 - Sukarno hands over emergency powers to General Suharto, who becomes president in March 1967.
1969 - West Papua formally incorporated into Indonesia, becoming Irian Jaya Province.
1975 - Portugal grants East Timor independence.
1976 - Indonesia invades East Timor and incorporates it as a province.
1997 - Asian economic crisis: Indonesian rupiah plummets in value.
1998 - Protests and rioting topple Suharto; B J Habibie becomes president.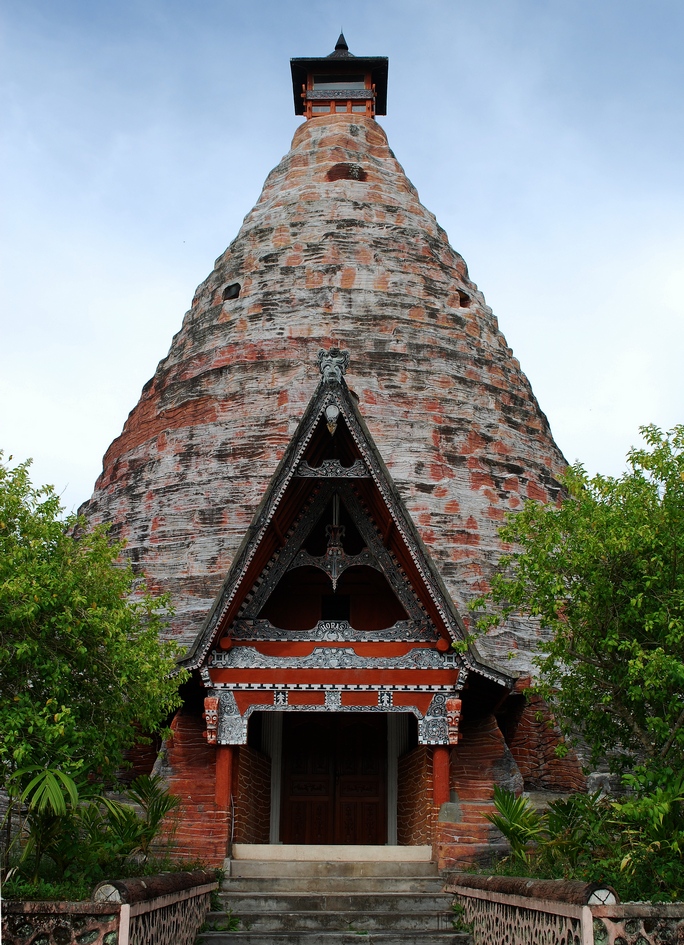 EAST TIMOR INDEPENDENCE VOTE
1999 - Ethnic violence breaks out in Maluku. Free elections are held in Indonesia.
East Timor votes for independence in UN-sponsored referendum, after which anti-independence militia go on the rampage. East Timor comes under UN administration. Abdurrahman Wahid (Gus Dur) becomes president.
2000 - Two financial scandals dog the Wahid administration: Buloggate (embezzled funds from the state logistics agency), and Bruneigate (missing humanitarian aid funds from the Sultan of Brunei). The corruption case against former President Suharto collapses.
Irian Jaya separatists become more vocal in demanding a referendum.
2001 - Ethnic violence in Kalimantan as indigenous Dayaks force out Madurese transmigrants. Mass political demonstrations by Wahid's supporters and opponents. IMF stops further loans citing lack of progress in tackling corruption.
MEGAWATI SWORN IN
2001 July - Parliament dismisses President Wahid over allegations of corruption and incompetence. Vice President Megawati Sukarnoputri is sworn in as his replacement, even as Wahid refuses to leave the presidential palace.
2002 January - Indonesia inaugurates human rights court which is expected to test government's willingness to hold the military accountable for atrocities in East Timor after the 1999 independence vote. Irian Jaya province granted greater autonomy by Jakarta, allowed to adopt locally-preferred name of Papua.
2002 May - East Timor becomes independent.
2002 August - Constitutional changes are seen as a step towards democracy. For the first time, voters will be able to elect a president and vice president.
BALI ATTACKS
2002 October - Bomb attack on the Kuta Beach nightclub district on Bali kills 202 people, most of them tourists.
Muslim Cleric Abu Bakar Ba'asyir is arrested shortly after the bombings. He is accused of plotting to overthrow the government as the alleged spiritual leader of Jemaah Islamiah (JI), the group thought to be behind the Bali bombing.
2002 December - Government and separatist Free Aceh Movement (Gam) sign peace deal in Geneva, aimed at ending 26 years of violence. The accord provides for autonomy and free elections in the Muslim oil-rich province of Aceh; in return the Gam must disarm.
2003 May - Peace talks between government and Gam separatists break down; government mounts military offensive against Gam rebels. Martial law is imposed.
2003 August - Car bomb explodes outside the Marriott Hotel in Jakarta, killing 14 people.
2003 August-October - Three Bali bombing suspects are found guilty and sentenced to death for their roles in the 2002 attacks. A fourth suspect is given life imprisonment.
Abu Bakar Ba'asyir is cleared of treason but jailed for subversion and immigration offences. The subversion charge is later overturned.
2004 April - Parliamentary and local elections: Golkar party of former President Suharto wins greatest share of vote, with Megawati Sukarnoputri's PDI-P coming second.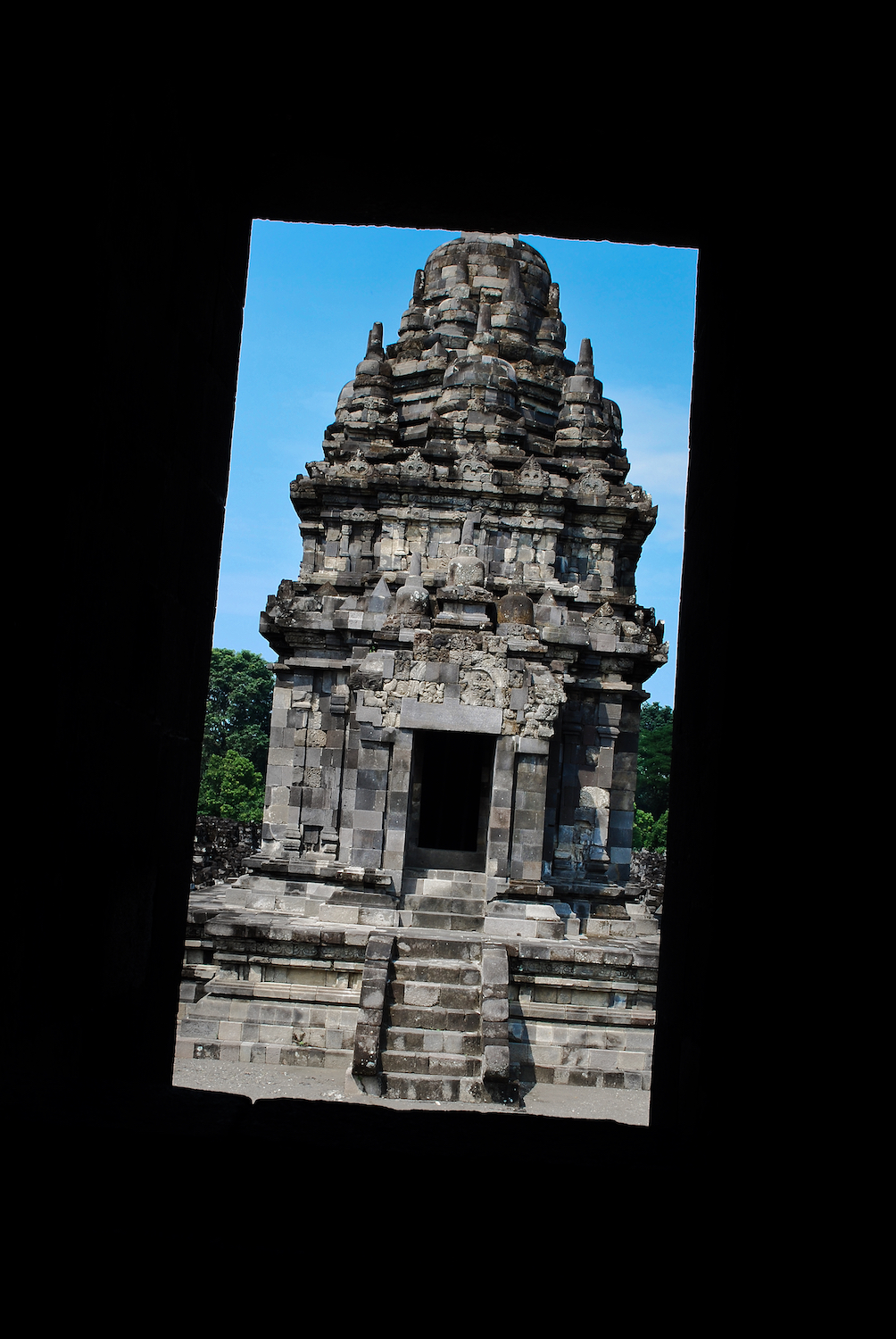 2004 July - First-ever direct presidential elections; first round narrows field to Susilo Bambang Yudhoyono and incumbent Megawati Sukarnoputri.
2004 September - Car bomb attack outside Australian embassy in Jakarta kills nine, injures more than 180.
Former general Susilo Bambang Yudhoyono wins second round of presidential elections, unseating incumbent Megawati Sukarnoputri.
2004 November - End of two-year process under which 18 people were tried by Indonesian court for human rights abuses in East Timor during 1999 crisis. Only one conviction - that of militia leader Eurico Guterres - is left standing.
TSUNAMI; ACEH DEAL
2004 December - More than 220,000 people are dead or missing in Indonesia alone after a powerful undersea earthquake off Sumatra generates massive tidal waves. The waves devastate Indian Ocean communities as far afield as Thailand, India, Sri Lanka and Somalia.
2005 March - Court finds Muslim cleric Abu Bakar Ba'asyir guilty of conspiracy over 2002 Bali bombings, sentences him to two-and-a-half years in jail. He is freed in June 2006.
A powerful earthquake off Sumatra kills at least 1,000 people, many of them on the island of Nias. The quake triggers tsunami alerts around the Indian Ocean.
2005 August - Government and Free Aceh Movement separatists sign a peace deal providing for rebel disarmament and the withdrawal of government soldiers from the province. Rebels begin handing in weapons in September; government completes troop pull-out in December.
2005 September - Airliner crashes on take-off from Sumatran city of Medan, killing more than 100 passengers and around 50 people on the ground.
2005 October - Three suicide bombings on the resort island of Bali kill 23 people, including the bombers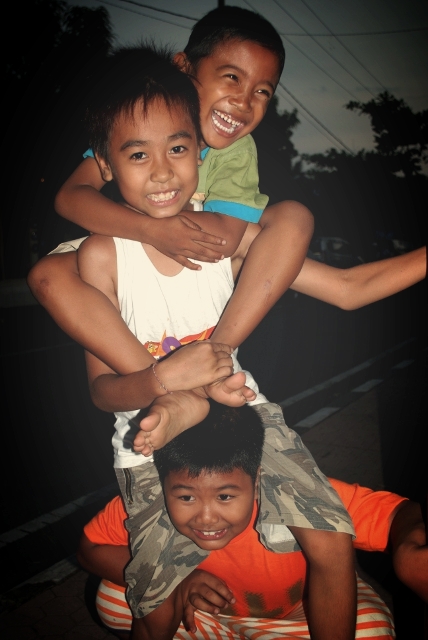 2006 January - East Timorese report accuses Indonesia of widespread atrocities during its 24-year occupation, holding it responsible for the deaths of more than 100,000 people.
2006 February-March - Deadly protests at a major US-owned gold and copper mine in Papua province follow attempts to remove illegal prospectors from the site.
2006 May - A powerful earthquake kills thousands of people on Java.
2006 July - A tsunami, triggered by a large undersea earthquake, kills more than 500 people on Java.
ACEH ELECTIONS
2006 December - First direct elections held in Aceh province, consolidating the August 2005 peace accord. Former separatist rebel leader Irwandi Yusuf elected governor.
2007 June - Police capture the alleged head of the militant group Jemaah Islamiah (JI), Zarkasih, and the leader of the group's military wing, Abu Dujana.
2007 December - Alleged JI leader Zarkasih goes on trial in Jakarta.
2008 January - Former President Suharto dies.
2008 July - Final report by joint Indonesian-East Timorese Truth Commission blames Indonesia for the human rights violations in the run-up to East Timor's independence in 1999 and urges it to apologise. President Yudhoyono expresses "deep regret" but stops short of an apology
2008 November - Three Islamic militants convicted of carrying out the 2002 Bali bombings are executed.
2009 July - President Susilo Bambang Yudhoyono wins re-election.
Twin suicide bomb attacks on the JW Marriott and Ritz-Carlton hotels in Jakarta kill nine people and injure scores of others.
PRESSURE MOUNTS ON MILITANTS
2009 September - Police shoot dead Indonesia's most-wanted Islamist militant Noordin Mohammad Top, thought to be responsible for a series of deadly attacks across the archipelago.
2010 February-March - Several suspected militants are arrested in series of raids on alleged training camps of groups thought to be linked to Jemaah Islamiah (JI) in Aceh province. Fourteen men are charged with plotting to launch terrorist attacks.
2010 March - Police shoot dead Dulmatin - an alleged leading member of JI and the last main suspect in the 2002 Bali bombings still at large - during a raid on a Jakarta internet cafe.
2010 October - Indonesia admits that men seen torturing Papuan villagers in a video are members of the military.
President Yudhoyono calls off a state visit to the Netherlands because of a threatened bid by separatists to have him arrested.
2010 November - US President Barack Obama visits, hailing Indonesia as an example of how a developing nation can embrace democracy and diversity.
2011 February - Two churches are set alight in central Java during a protest by hundreds of Muslims about blasphemy.
RADICALS IN COURT
2011 June - Radical cleric Abu Bakar Ba'asyir gets 15-year jail sentence for backing an Islamist militant training camp.
2011 December - Pay deal ends acrimonious three-month strike by 8,000 workers at copper and gold mine owned by US company Freeport-McMoran in the restive eastern province of Papua.
2012 March - Court sentences Islamist militant Pepi Fernando to 18 years in prison for a parcel-bombing campaign targeting Muslim leaders and police.
2012 June - Jakarta court sentences bombmaker Umar Patek to 20 years in prison for his role in the 2002 Bali attacks. He was extradited from Pakistan in 2011. The sentencing brings to an end the 10-year investigation into the bombings.
2013 February - Eight soldiers are shot dead in two separate attacks by armed men in Papua province.
2013 June - Parliament approves a major petrol and diesel price hike to cut the ballooning fuel subsidy, sparking violent protests.
2013 September - Via its ambassador in Jakarta, the Netherlands publicly apologises for summary executions carried out by the Dutch army in the 1940s.
2013 November - Major diplomatic row with Australia over allegations that Australia spied on the president.
Widodo presidency
2014 April - Opposition Indonesian Democratic Party of Struggle (PDI-P) comes out ahead in parliamentary election, but wins fewer votes than expected.
2014 July - Joko Widodo is declared the winner in the presidential election.
2015 January - Brazil and the Netherlands recall their ambassadors from Indonesia after the execution by firing squad of two of their citizens for drug trafficking.
2015 April - Australia recalls ambassador after Indonesia executes two Australian drug convicts, in a group also including three Nigerians, an Indonesian, a Brazilian and a Ghanaian.
2015 May - Indonesia and Malaysia agree to rescue and provide temporary shelter to Rohingya migrants fleeing Myanmar by boat, after weeks of mounting humanitarian crisis.
2016 January - Islamic State media claim responsibility for coordinated attacks near a popular shopping centre in central Jakarta.
2016 October - Parliament approves harsher penalties including chemical castration, for child sex offenders.
2016 November - Indonesia agrees to help investigate the disappearance of three Dutch warships that were sunk in sunk in the Second World War.
2016 December - The Netherlands agrees to launch an inquiry into the conclusion of its colonial rule in Indonesia in the 1940s. Dutch troops are suspected of having killed tens of thousands of people during the war of independence.
Deadly earthquake strikes off Indonesia's Aceh province.
2017 May - Jakarta's Christian mayor Basuki Tjahaja Purnama is jailed for two years for blasphemy.
Islamic State outlets claim a suicide bomb attack in Jakarta which kills three policemen and injures twelve others.
2017 June - The Islamic State Group has spread to almost every province of the country, according to military chief General Gatot Nurmantyo.
2018 May - Spate of bombings in the second city of Surabaya, carried out by families of suicide bombers, including their children.
2018 September - Major earthquake and tsunami kill more than 1,000 people on the island of Sulawesi, around the city of Palu.
2018 October - New Boeing 737 Max 8 plane operated by Indonesia's Lion Air crashes into the Java Sea, killing all 189 people on board. A similar crash in Ethiopia the following March leads to the grounding of the 737 Max 8 around the world pending investigations.
2019 April - Presidential and legislative elections held simultaneously for the first time. Over 192 million citizens register to vote for a president and legislators for 20,500 seats in the mammoth exercise.